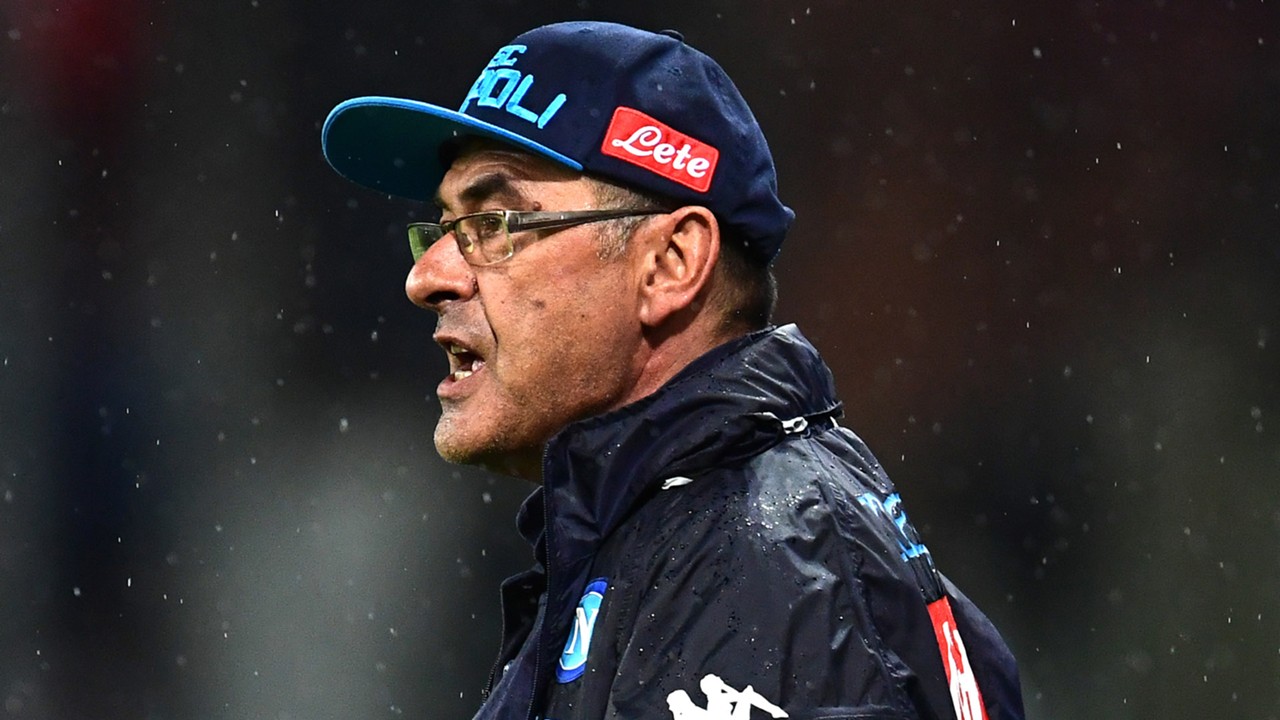 Chelsea are already a week into their pre-season training, but the 59-year-old is eager to get started in his new post.
"I look forward to starting work and meeting the players on Monday ahead of travelling to Australia, where I will be able to get to know the squad and begin our match action," he told the club's official website.
"I hope we can provide some entertaining football for our fans, and that we will be competing for trophies at the end of the season, which is what this club deserves."
The Blues, meanwhile, are hopeful that he can employ an expansive brand of football to thrill supporters.
Director Marina Granovskaia stated: "We are delighted to welcome Maurizio and are looking forward to him bringing his football philosophy to Chelsea.
"Maurizio's Napoli side played some of the most exciting football in Europe, impressing with their attacking approach and dynamism, and his coaching methods significantly improved the players at his disposal.
"He has plenty of experience in Serie A and the Champions League and we know he is relishing the chance to work in the Premier League."
Jorginho is expected to follow the manager from the Serie A club, with Chelsea set to beat out Manchester City to the midfielder's signing. It is expected that he will cost £50 million ($66m).
Chelsea missed out on the Champions League last season last season, having finished fifth in the league, and as such face a battle to keep key figures, with Eden Hazard linked as a potential replacement for Cristiano Ronaldo at Real Madrid.
With little over three weeks left in the transfer window and four until the first Premier League match of the 2018-19, Sarri cannot count on time as an ally.
Source: GOAL http://www.goal.com/en-us/news/sarri-confirmed-as-new-chelsea-managersarri-confirmed-as-new/lv1x1h1m1all1r9mea82lp87i