The Nigeria football federation has said there were three million pre-orders for the futuristic-looking green and white kit.
Nigeria's World Cup football kit has sold out, with three million shirts pre-ordered online.
The team's replica shirts, which feature a pattern with a feathered arrow design in green and white, have proved a hit with fans of both sport and fashion.Eager customers queued round the block at Nike's flagship Oxford Circus store in London on Friday, desperate for a chance to get their hands on the kit.
The team's home and away shirts were priced at £64.95, with other items reaching higher prices. Kit on sale included a jacket, training clothing, footwear and a travel suit as well as away kits and a bucket hat.
Some of the clothing is emblazoned with the word "Naija" – an affection nickname for the team picked to communicate Nigerian national pride.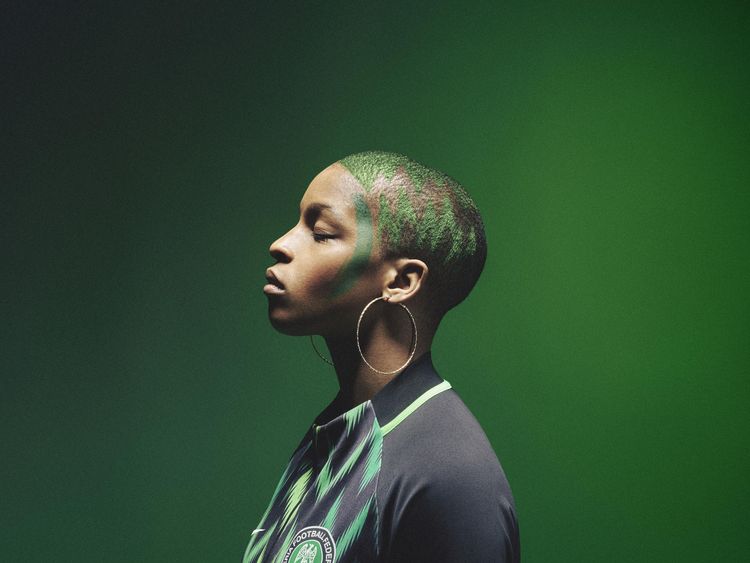 Nike says the collection's feathered pattern is inspired by the Super Eagles – the Nigerian team that first played in the World Cup in 1994.
The away kit is a solid dark green – a "long standing symbol of the nation" that according to Nike can boast of having "the world's most expressive team".
The kit will make its on-pitch debut on Saturday, in a warm-up match against England at Wembley.
"From its beginnings playing as a British colony to reaching the world stage in 1994, Nigeria's confidence is irresistible," Nike said.
Source: Sky News https://news.sky.com/story/nigeria-world-cup-kit-sells-out-with-three-million-pre-orders-11392433