Manchester United defender Luke Shaw has hit back over criticism of his conditioning and says he is keen to earn a new deal.
The full-back has been in and out of the United side since he was signed in the summer of 2014 and is entering the last year of his contract.
However, he looks poised to figure at the start of the upcoming Premier League campaign, having started all three of United's games on their tour of the USA so far.
Shaw has been questioned over his conditioning and fitness for much of his time at United but says such criticism is misplaced.
"Of course people can say I'm fat, but I know my own body," said Shaw.
"I always look big because I'm bigger built and I have, you could say, a Wayne Rooney type of body.
"I guess you've just got to take it, because there's always going to be negative criticism and positive (words), but both of them can make you stronger.
"The first season when I came, I didn't realise how big a step up it was. I was doing work, but I didn't realise I needed to push it a bit more.
"I think I've been unlucky because I've had a few ups and downs with different managers and sometimes people don't think I'm as fit as I am.
"I would say I have never been out of shape.
"I feel really good and I am raring to go. The minutes (in pre-season matches) are only going to help me become fitter."
United manager Jose Mourinho has criticised Shaw on occasion in the past but sent messages of support this summer as Shaw worked hard in Dubai.
"It was a breath of fresh air when he texted me," said Shaw. "I wasn't expecting it.
"I spoke to him and it was really positive. It made me feel confident about the upcoming season."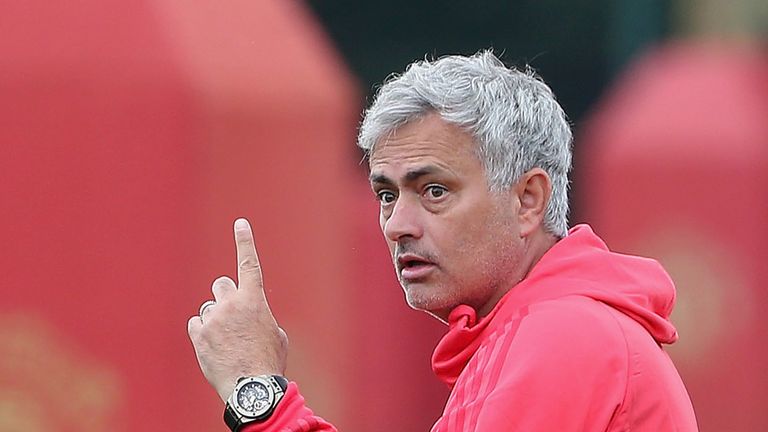 Shaw is now targeting a new United contract, adding: "You don't want to be in this situation (last year of a deal) but I know I have got the quality to become a (regular) Manchester United player.
"I want to earn a contract. I don't want a contract because, in the next year I'm a free agent, so they might look to tie me down.
"I know the club believe me. If they really wanted to, they could've cashed in. I'm going to fight for it this year and I want to be in that starting team."
MUTV is the only place to watch all of Manchester United's pre-season matches live, and hear first on new signings. Go to www.sky.com/mutv to find out more, or go to Sky channel 418 and press red.
Source: Sky sports  http://www.skysports.com/football/news/11667/11450734/manchester-uniteds-luke-shaw-says-he-has-a-wayne-rooney-type-of-body