Officials released the 12 boys, and their soccer coach, from Chiangrai Prachanukroh Hospital at about 5 p.m. Wednesday local time and whisked them into an awaiting van to take them to a press conference. The boys and their coach are expected to speak about the ordeal to an awaiting throng of media around 7 a.m. Eastern time.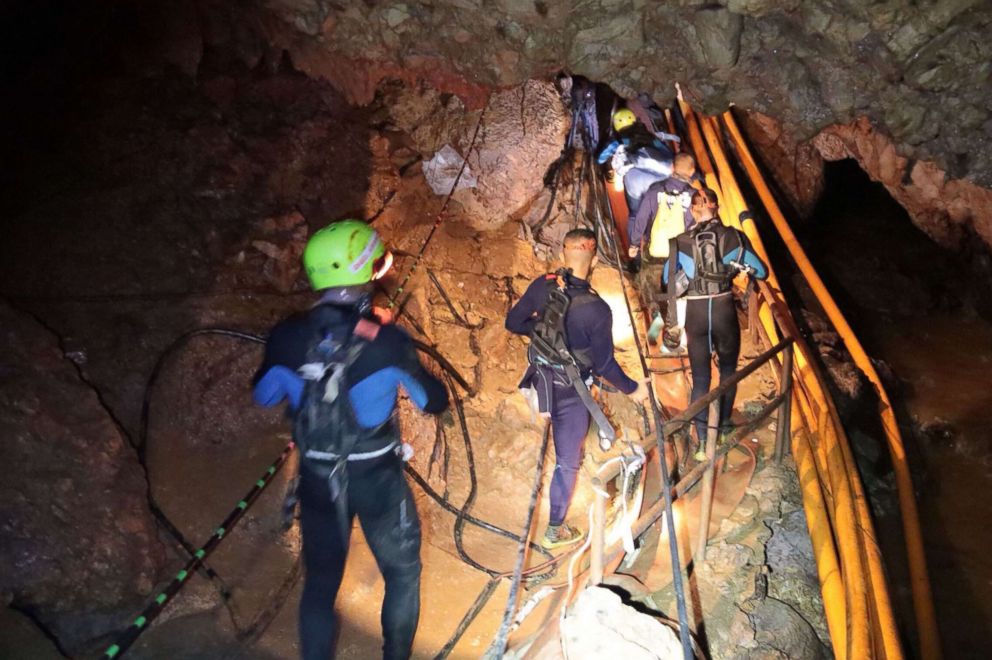 The boys and their coach were rescued from Tham Luang Nang Non cave over a period of three days last week. The first four boys were taken out of the cave on July 8 in a tandem rescue effort, with one Thai Navy SEAL swimming ahead of the boys and another behind, all attached to a tether.
Four more boys were rescued the following day, July 9, and the final four boys and their coach were brought out of the cave on July 10.
The final group had stayed in the cave for 18 days by the time they were saved.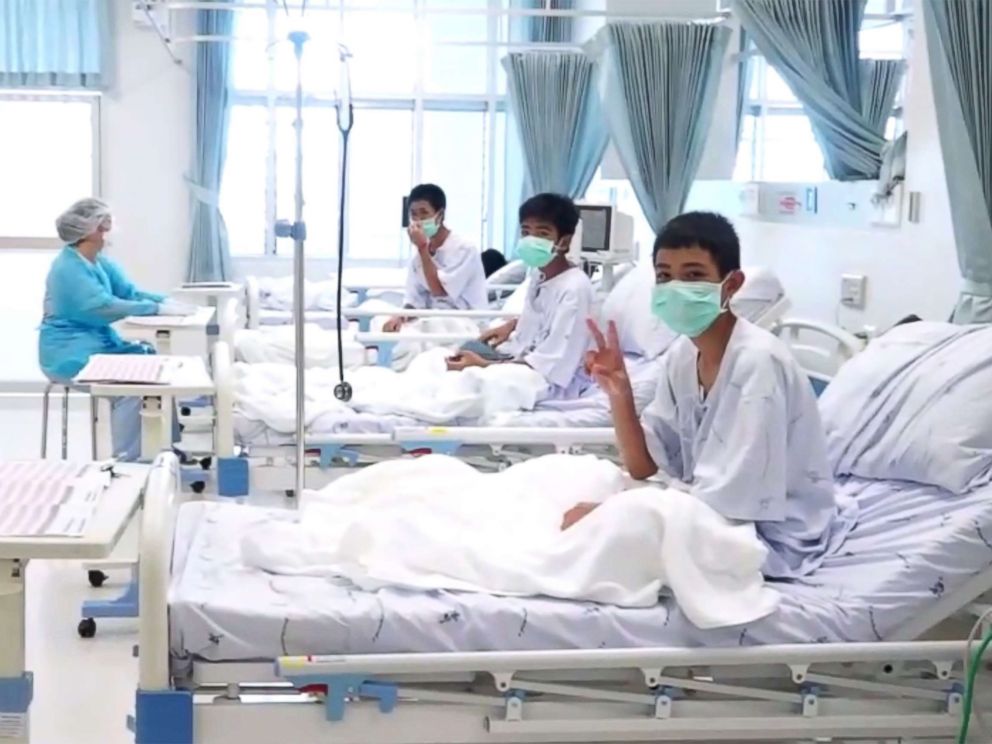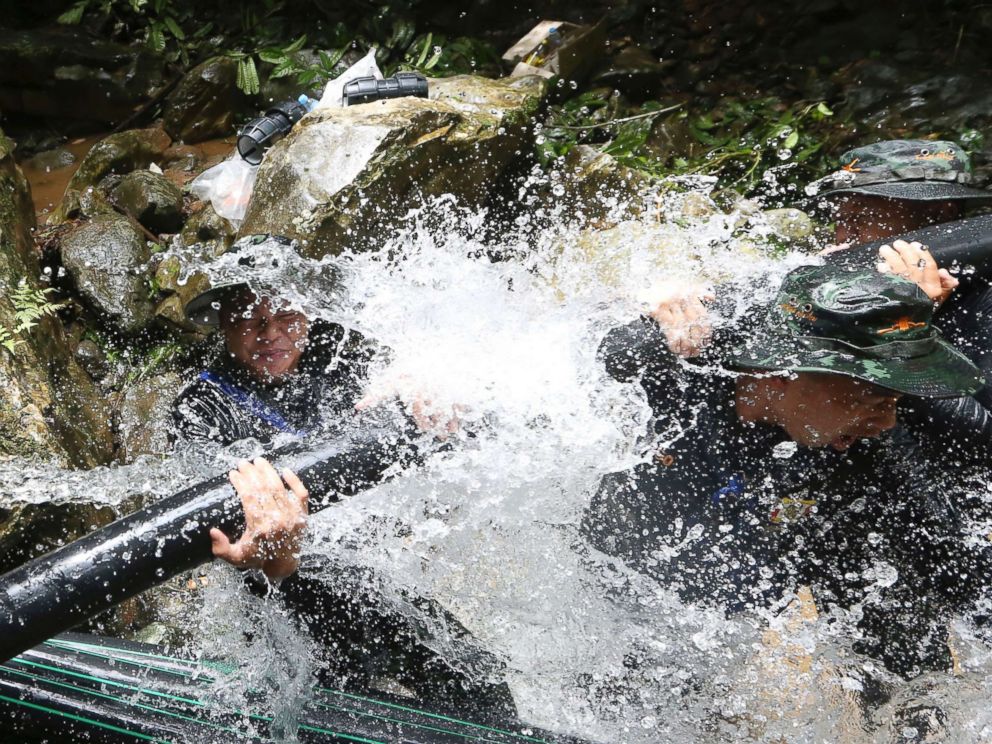 Former provincial Gov. Narongsak Osatanakorn told ABC News that as soon as the final boys and coach were taken out of the cave, the main water pump failed and water rushed back into the tunnel. The navy SEALs still inside were forced to abandon oxygen tanks and quickly make an escape.
For having spent over two weeks underground, the boys were in remarkable health from the moment they were rushed to the hospital.
A few of the boys tested positive for minor lung infections, but on the whole, officials said from the beginning the boys were happy and healthy.
As a precaution they were not allowed to eat solid foods, or spicy foods, for their first days in the hospital. Their parents were also forced to view them from afar, and through glass, for two days in order to prevent the spread of infection.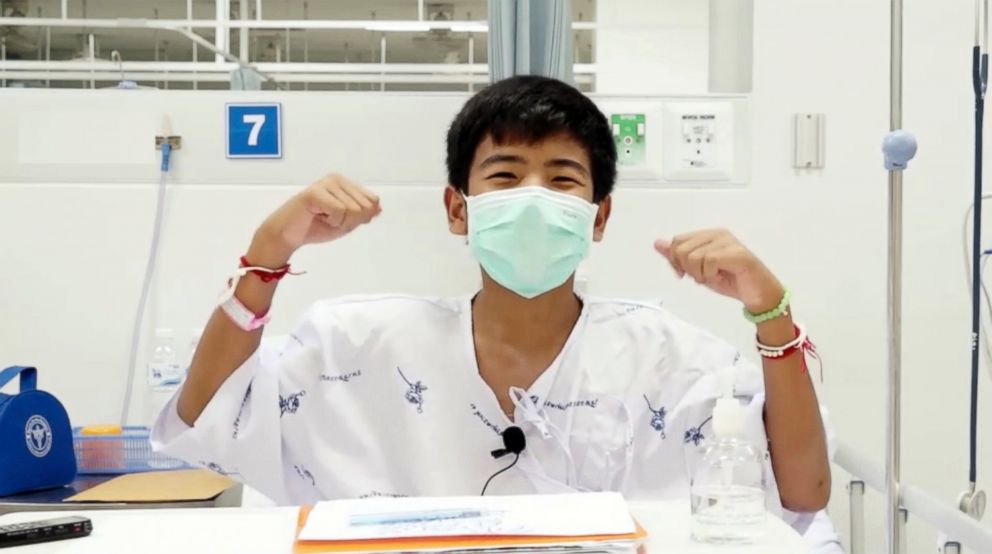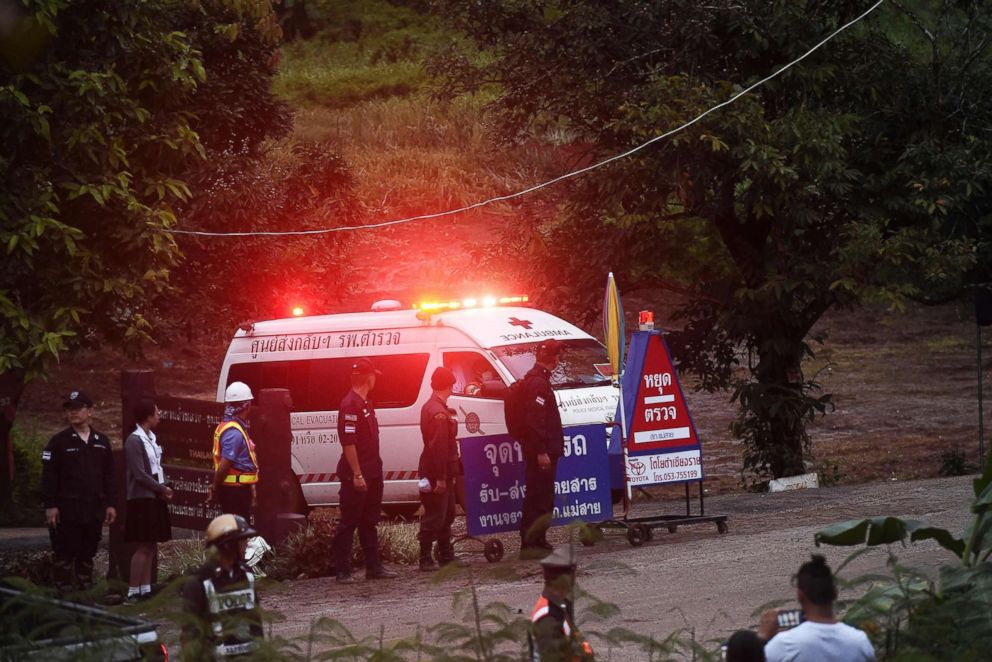 One of the rescuers involved in the search, Saman Kunan, a former Thai navy SEAL, died from a lack of oxygen on July 6. The boys have prayed for the 38-year-old and will become monks for a time as a matter of tribute.
The group has been recovering in the hospital since early last week, when they were rescued from the cave in northern Thailand after surviving without food for more than nine days.
The team, known as the Wild Boars, entered the cave on June 23 as part of a team bonding experience with their coach, Ekkapol "Ake" Chantawong. Unexpected heavy rain flooded the cave while the team was inside, forcing the group farther inside and cutting off any escape routes.